Become a Guardian, experience DevOps Generation Cybersecurity!
Guardians of Code
We develop code security solutions for the DevOps generation and are a leader in the market of secrets detection & remediation.
Our solutions are already used by hundreds of thousands of developers in all industries and GitGuardian Internal monitoring is the n°1 security app on the GitHub marketplace. GitGuardian helps organizations find exposed sensitive information that could often lead to tens of millions of dollars in potential damage.
We love wearing our Guardians' cape, and help each other achieve high ambitions!

Our values
At GitGuardian we develop solutions that are: innovative, technical and disruptive to the market. This is possible thanks to the most valuable asset we have, our team. We promote a culture of altruism and support so everyone has opportunities to both learn and share skills in an encouraging environment. We must always feed our curiosity and knowledge but, importantly, we must also document it for future generations of Guardians. 

We have the ambition to grow fast and we know that doing so involves failing regularly. Making mistakes and failing is a sign of innovation and self growth which are actively encouraged. But mistakes and failures are destructive if we learn nothing from them, we promote all Guardians to fail smart: take ownership, learn, be pragmatic and propose evaluated solutions. 

We dare to be ambitious and Guardians are committed to this ambition. We are all hands-on and pro-active people, going the extra-mile and thinking out of the box. GitGuardian successes are all Guardians successes. Being operational, committed, and proactive are keys to success at GitGuardian. We always reward the things that make us grow!

The very technical industry in which we operate requires us to be analytical, precise, detailed, and to innovate with an iterative approach. Guardians are far-reaching and love a job well done. We hypothesize, analyze, measure our results (#datalover) and evolve our work and our approach to the challenges we face.

As we grow up, it is easy to lose sight of what defines us. We are aware of our shortcomings, and in order to progress in a positive environment we expect everyone to remain humble, to continue to learn from their peers, and to remember that we do not succeed alone but as a team!
Why should you join us?
We have 10 different nationalities within our team, we interact with international clients, we sponsor visas, and an office opening in the US at the beginning of 2022!


Can do remote 3 days / week for people in "Ile de France" and full-remote policy for people living outside. We dedicate 300€ per Guardian to improve their home office setup. Learn more about how hybrid work works @GitGuardian

We're developing a useful and helpful product used by more than 150K developers all around the world!

A lot of freedom and autonomy is given to every team member on their perimeter. We never micro-manage!

Strong internal communication with meetings gathering the whole company every 6 weeks to communicate on the strategy and the current progression of the company!


As we are scaling so fast, we are opening roles all the time. Thus everyone has a chance to grow with us!




We believe that everyone participates in making the company a success. Stock Options are here to reward their investment!

Every manager is given a credit card with a budget to spend however they want with their team!

50% of our team are engineers. Therefore we are innovative, data-driven, and very techy.

We work with the latest tools, apps, technologies, methodologies…. Microservices architecture.




We have a huge internal technical documentation, our own Stack Overflow, and a clean stack!


Dogs are more than welcome at the office. They are very much appreciated by our Guardians!

Whatever the role, everyone is learning a lot. People are very knowledgeable on their expertise and willing to share. Enough time dedicated to learning / mentoring.
What they say about working at GitGuardian
So far it has been a very rewarding journey, I am given a lot of freedom to explore and improve projects. I can work on both commercial applications as well as maintain open-source projects to help developers keep their code secure.

Joao

Backend Developer

GitGuardian is the perfect company for me to build up my skills and share with highly qualified colleagues. I was also amazed by the thorough but fast-paced onboarding, after a few weeks in the team, my first detector was rolled out to production!

Pierre

Software Engineer
Want to lean more about our everyday culture?
FAQ
Your hiring manager will be your central point of contact. Depending on your role you will meet your future manager, some team members and the cofounders. For most of our roles, if you are shortlisted, you will be asked to prepare a case study. We'll only evaluate your competencies for the job you apply for! No trap questions, no one size fits all! ;-)

Once you've applied we will take a full look at your application. Our hiring managers analyze each application individually - no bot involved. If you are selected you will get a first call to complete your profile.

We value diversity and have a few different nationalities working together in English. French is nice to have if you want to understand all jokes, and English is a must-have ;)

When necessary, we sponsor visas and "titres de séjour" thanks to the "Passeport Talent" developed by the French Tech! Indeed, we hire talented people wherever they are.


If you end up working at GitGuardian thanks to the "Passeport Talent", our HR Managers will help you every step of the way to make sure you have the smoothest experience possible!

At GitGuardian, we believe in the value of providing and receiving constructive feedback with a positive attitude! Therefore, when you present a use case we will debrief in a very transparent way.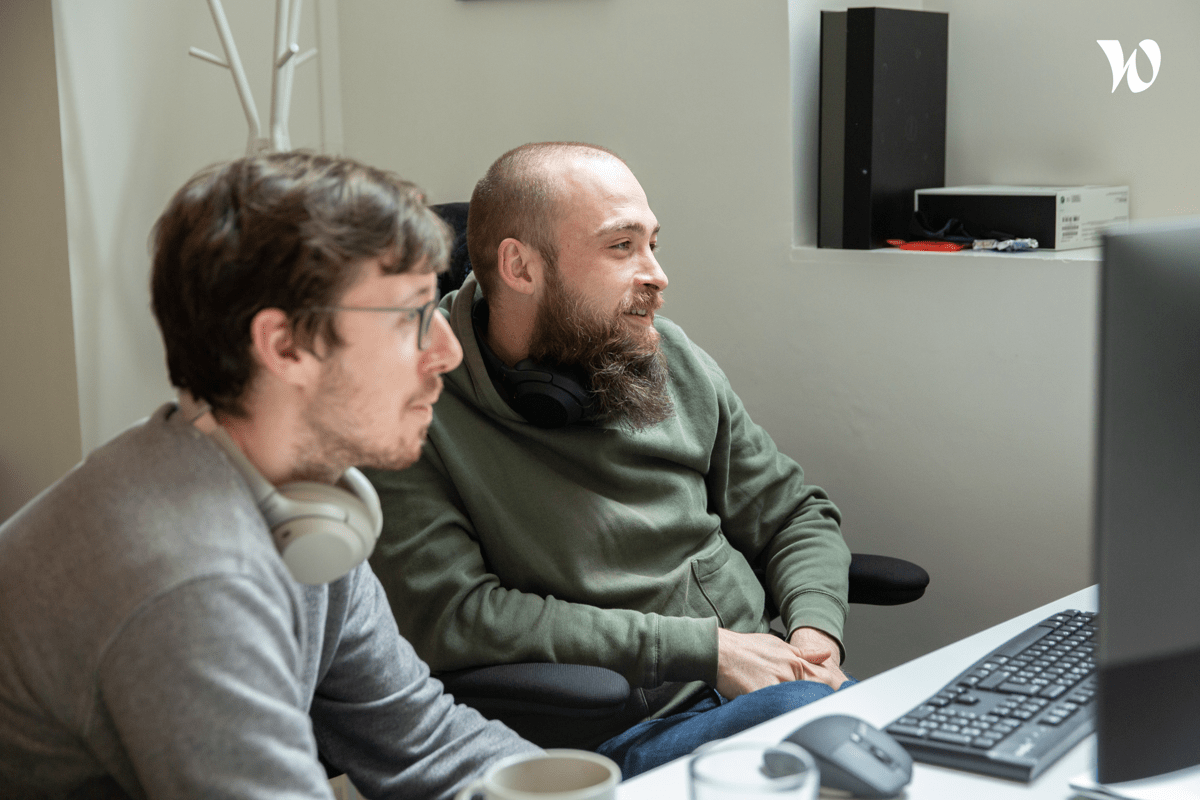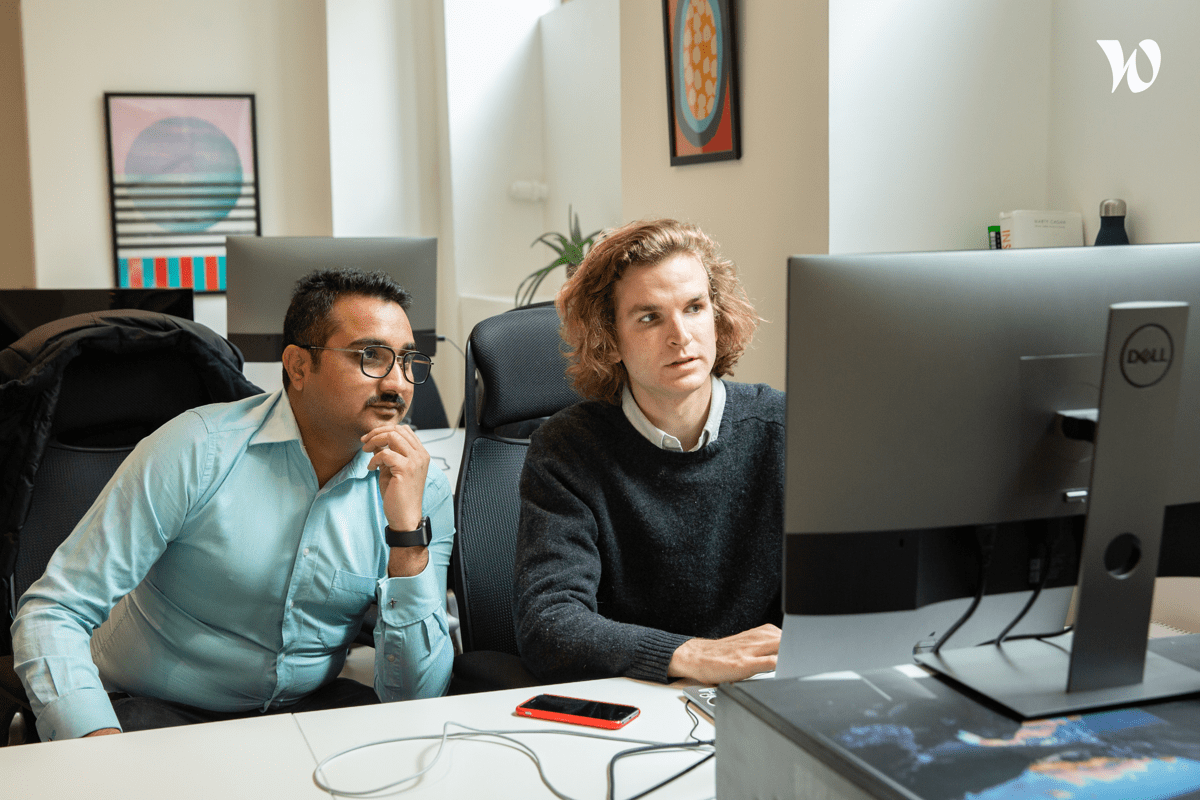 We also invite you to have a look at our Glassdoor profile for transparent reviews from our previous and current employees
About GitGuardian
GitGuardian is a global cybersecurity startup focusing on code security solutions for the DevOps generation. A leader in the market of secrets detection and remediation, our solutions are already used by more than 200K developers in all industries.
Founded in 2017, we are post Series B and growing fast! We are supported by top-tier VCs and world-class investors who believe in our vision and ability to execute the business such as Solomon Hykes (Docker), Scott Chacon (Github), Renaud Visage (Eventbrite).
Based in Paris and soon in US, we are a true citizen of the world with more than 80% of our customers in the United States.
Guardians are young, passionate and aiming high!
Already working at GitGuardian?
Let's recruit together and find your next colleague.